3Design's Tauranga-based studio specialises in 3D printing solutions and 3D printer sales. We opened our first 3D printing studio early in 2014 over this time our services have been used by many consumers and businesses throughout New Zealand. 3Design enables 3D printing to be your first choice for hard plastic prototyping in a wide variety of designs and applications ranging from pragmatic concept models to final part manufacturing. We are a small team, but we possess a highly skilled workforce. Each of us in the 3Design team plays an important role to keep the printing and design wheels rolling. We aim to give you exactly what you need while providing a fast turnaround. Our goal is to produce great work with positive energy. Let's enjoy creating together.
Meet the 3Design team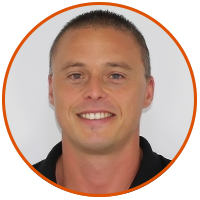 Chad Vorwerk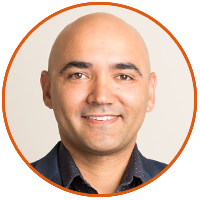 Dr. Jonathan Zyzalo
---
Chad Vorwerk
- Director
Chad is responsible for the successful creation and delivery of 3Design's products to the marketplace by managing technical risks and opportunities, making key software design, implementing decisions with the development teams, scheduling tasks including tracking dependencies, managing change requests, guaranteeing the quality of deliveries and educating the team on the best technical practices.

Having studied mechanical engineering at the Auckland University of Technology, Chad embarked on a 12-year journey gaining experience in design manufacturing of heavy fabrication machinery. He acquired skills in AutoCAD and Inventor by providing high detail fabrication drawings and manufacturing solutions. This experience has aided his growth and drive for 3D printing and modelling. Chad is passionate about product design and development and is always finding the right solutions for our customers, which is at the forefront of 3Design's mission.

---
Dr. Jonathan Zyzalo
- Business Development Manager - Director
Dr. Jonathan Zyzalo has worked in the 3D printing industry in New Zealand since 2003. With a PhD in Mechatronics from Massey University, specialising in SLA & SLS technology (resin and powder bed polymers), he has a wealth of experience and hands-on knowledge of machines, materials and finishing processes. Other technologies include, DLP, MJF, FDM, composites, urethane & TPU/TPR/TPA, silicone molding, and 3D scanning. He has seen tremendous growth in the additive manufacturing industry working with a wide variety of local and international customers to produce prototypes, patterns, and parts, for all sorts of applications, to very high specifications and tight deadlines. Joining 3Design in 2020, Jonathan acts in a consulting role, helping companies and individuals get into their own 3D printing solutions allowing the advantages of in-house 3D printing prototyping and manufacturing. He is responsible for our more premium solutions and can help with full additive manufacturing workflows from idea to final end-use product. Dr. Zyzalo also specialises in 3D scanning and metrology solutions and can recommend from our great range of 3D scanning equipment and software solutions. Jonathan is passionate about giving customers the right advice to make their 3D printing journey as smooth and exciting as possible.
---
Call Now
Quick Quote
Contact Us