3Design's Tauranga-based studio specialises in 3D printing solutions and 3D printer sales. We opened our first 3D printing studio early in 2014 over this time our services have been used by many consumers and businesses throughout New Zealand. 3Design enables 3D printing to be your first choice for hard plastic prototyping in a wide variety of designs and applications ranging from pragmatic concept models to final part manufacturing. We are a small team, but we possess a highly skilled workforce. Each of us in the 3Design team plays an important role to keep the printing and design wheels rolling. We aim to give you exactly what you need while providing a fast turnaround. Our goal is to produce great work with positive energy. Let's enjoy creating together.
Meet the 3Design team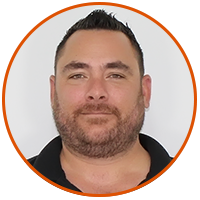 Robert Reid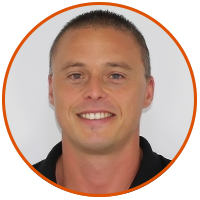 Chad Vorwerk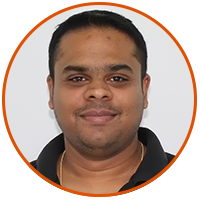 Devin George
---
Robert Reid - Managing Director
Robert has responsibilities as a director, leader, decision maker, manager and executor. His communicator role is essential in ensuring the operation of 3Design's internal and external environments runs smoothly. The decision-making role involves corporate-level decisions surrounding policy and strategy. Robert drives change within 3Design to ensure its constant growth as an innovative company in a fast-paced environment. Robert's experience lies mainly in sales, marketing and business development. He has been in business for seven years and previously held a position as a sales manager.

Robert has already built successful online sales platforms and he also specialises in creating brands and sourcing quality products to take to the market. He works alongside his creative team by strategising and coming up with new and innovative customer service solutions.

Robert's other skills include:
Importing and exporting, product development, packaging and design, business development, sales and marketing, customer service, product branding, website development, online networking, offshore product sourcing and SEO management.

Chad Vorwerk - Technical Director
Chad is responsible for the successful creation and delivery of 3Design's products to the marketplace by managing technical risks and opportunities, making key software design, implementing decisions with the development teams, scheduling tasks including tracking dependencies, managing change requests, guaranteeing the quality of deliveries and educating the team on the best technical practices.

Having studied mechanical engineering at the Auckland University of Technology, Chad embarked on a 12-year journey gaining experience in design manufacturing of heavy fabrication machinery. He acquired skills in AutoCAD and Inventor by providing high detail fabrication drawings and manufacturing solutions. This experience has aided his growth and drive for 3D printing and modelling. Chad is passionate about product design and development and is always finding the right solutions for our customers, which is at the forefront of 3Design's mission.

Devin George - Technical Engineer
Devin's responsibilities include conducting experiments, collecting data and calculating results, working in quality control, checking products and building or setting up equipment. He is also responsible for designing, testing and repairing a wide variety of electronics, computers and 3D printers.

Devin is a resourceful, motivated and experienced ICT computer support technician with over ten years of experience in the industry. He helps with maintaining, troubleshooting and updating the 3Design website. Originally from India, Devin has been in New Zealand for almost four years and worked for almost three years sharing his knowledge within the IT and electronics field. Devin also plays a big part in the maintenance, servicing and upgrading of our 3D printers alongside Chad. He has a vast array of technical and electrical knowledge, which is a big asset to the 3Design team.
---
Call Now
Quick Quote
Contact Us