3D design and drafting services
Consult with a 3D printing design expert to bring your idea to life by using our 3D design and drafting services. With over 21 years of design experience, our team dedicates itself to providing only the highest quality work to our customers. 3D product design is a cost-efficient and rapid method of developing ideas and turning them into products.Early on in the design process, our team incorporates advanced computer-aided design (CAD) to create precise digital concepts and prototypes.

This means designers can make changes, test performance and create complex models proficiently. This promotes quick decision-making based on the best ideas without unnecessary alterations. Choosing 3Design for your product designing needs means you'll get unmatched performance and value for your money. Have an idea but don't know how to design it? No worries, our creative team can help you bring your idea to life. Work directly with one of our designers to determine your ideas and goals.
Click here for No Obligation Quote
3D drafting and digital design
2D to 3D Conversions
Parametric 3D Modeling

Surface Reconstruction

Hybrid Reconstruction

Reconstruction from 3D Scanning data

Design Modification from Actual Objects

Data Preparation for Digital Simulation

3D Modeling of Objects

General Product Design

Design Drafting Engineering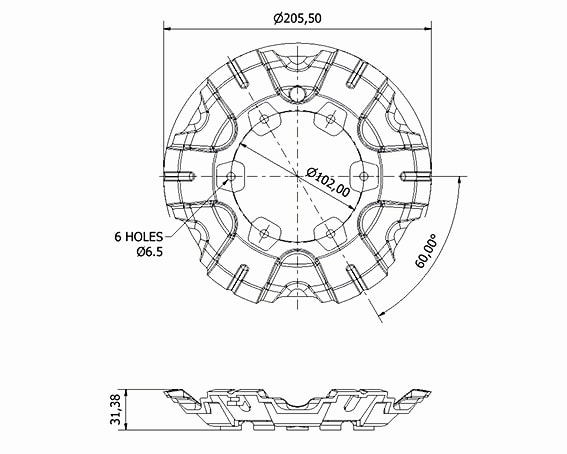 Do you have something you would like replicated or Reverse-engineered?

You can count on 3Design's expertise in reverse engineering if you need to generate 3D CAD models from existing objects, whether to determine the original design intent, to modernise manufacturing processes or to design a new part to fit a legacy part for instance. Reverse engineering is where an object is taken apart to see how it works so it can be duplicated or enhanced. In order to make reverse engineering simple, it should be started with precise high-resolution scan data. This helps to identify your part's smallest and most intricate features.
This will assist in reducing the time and potential guesswork associated with the downstream processing. Beginning with bad quality scan data is like trying to get somewhere in the wrong directions. It is possible to get there using your navigational skills, but it will take time, effort and no doubt be frustrating. In straightforward terms, 3D scanners measure the geometries of a physical part and then digitalise it. The data output is typically a point-cloud represented in stereolithography (STL) file format. The data gathered through the scan is then used during the design and manufacturing product life cycle for various applications, including creating a CAD model, inspection analysis, reverse engineering, CFD/FEA analysis, rapid prototyping and more.