3D Printer repairs and servicing
3D printing is a world that is ever evolving as time goes on, becoming more and more accessible to people from all walks of life. This budding technology, just like any other sort of technology, occasionally will malfunction and need a bit of maintenance. In order to ensure that your machine is working up to par and is fixed promptly when it is not, you need a 3D printer repair and maintenance company that you can trust, and that is where 3Design comes in. We strive to provide you with the care you need to keep your 3D printer up and running at its best and to repair it swiftly when it is not.
3D Printer servicing and maintenance why choose Us?
Whether you use your 3D printer in a professional setting or as a hobby, your machine is very important to you. You spend a lot of time using it and have put as much money into your work as you have passion. When someone else needs to come in and work on your machine, you need it to be someone with just as much care and respect for 3D printing as you, and that's what you'll find at 3Design. We are the absolute best choice for your 3D printer repair service needs because: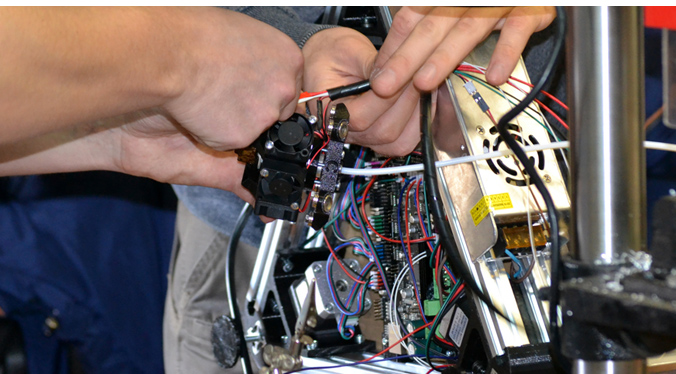 We're experts in the field. At 3Design, we know the ins and outs of 3D printing. Our staff is extensively trained in the area of 3D printers and their repairs; we know how they are supposed to work when they are running at their best and how to fix your 3D printer from whatever state it is in to get it working as good as new. We live and breathe 3D printing and can easily translate our knowledge to help you fix your printer on time.
We are experienced. 3Design has plenty of experience with repairing 3D printers. We have been servicing, maintaining and repairing 3D printers for more than four years. This means we are able to keep up with the changes and trends in 3D printing to always offer the best service possible. We offer in-house service technicians who are qualified electronics engineers, as well, that can provide service for any machine, no matter where it is located. Our technicians can diagnose issues in only minutes and have the motor boards repaired in just as little time.
We are affordable. We understand that a 3D printer crashing unexpectedly can really throw a wrench in your plans, so we want to do our best not to make that worse for you. In order to promise this, we make our services as reasonable as possible. We strive to provide you with the highest quality services without draining your wallet, making us an accessible service that is affordable to virtually anyone.

We're fast. It doesn't take long for us to diagnose the problem with your machine and even less time to actually get the problem worked out. We know your time is precious, so we do our best to take a little time out of your day as possible. We can get in and out to fix your 3D printer with ease and without disrupting too much of your day, so you can get back to business as soon as possible.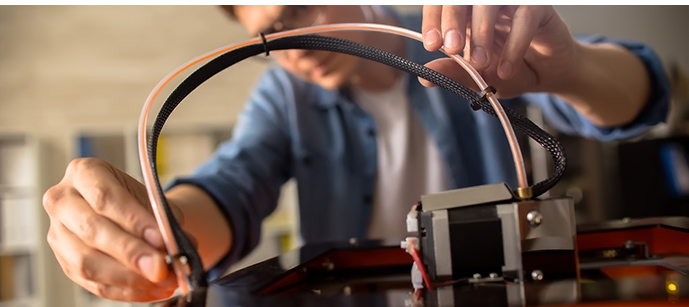 Our Process

You either drop your printer off or send it to us and we will give it a health check then get back to you if there is nothing wrong with it we then do a standard service. If there is a problem and it needs parts we will contact you with a quote to fix the issue, the basic health check is $50 but is included in the service price or repair price if you decide to go ahead with either.

Basic service process

1: Heat up the nozzle and the bed and check for any errors

2: Clean the bed out thoroughly.

3: Clean out the filament path and clear it entirely from the nozzle to the feeder.

4: At the feeder, we will also clear out its gears.

5: Any of the moving parts will be entirely lubricated to ensure that everything is moving perfectly, including parts such as the X, Y and Z axis.

6: If the belts need to be fastened or tightened, we will check and adjust them as needed.

7: The end stop switch will be aligned if needed.

8: We will level the bed and then check for filament flow and feed.

9: A test print will be performed.
10: The entire printer will be cleaned, and then another test print will be executed.

Cost to service $80
While we work through this process, if we find anything faulty or unusual, we will discuss these issues with you before any further work is done to realign or replace them.

Tips from our Team

- Coat the print bed with glass build wizard. ABS usually adheres well to extra strong sprays.

- Avoid residue on the print bed by using Kapton tape and PET tape specifically.

- ABS glue can do a number of things for you including bonding together small parts, improving the finish of your parts, repair cracks on the parts and help prevent shrinkage or lifting of the ABS filament.

When you need expert hands handling your 3D printer, look no further than 3Design. Get in touch with us by filling out the quote form to learn more today about your $80 general service for your 3D printer today.